We want to introduce Fairy Healing Circles located in Ireland, close to Tralee.
Here is the information.
This is Nan and Paddy O'Sullivan. Their family has lived on this land with beautiful rolling pastures in Ireland between Killarney and Tralee for generations.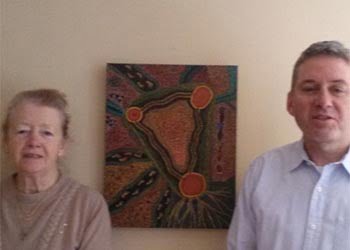 It was discovered that there are three powerful and ancient healing circles located in the their pastureland.
An intuitive/artist came to their home and experienced the energy from these circles and painted this painting next to Nan and her son Paddy.
A famous Dowser from Northern Ireland came and dowsed the three areas and confirmed that these circles not only were vortexes of energy but may be the most powerful in all of Ireland.
It is said that all you need to do is stand on the stone platform in front of each designated area for only ten minutes for one to experience their specified energy.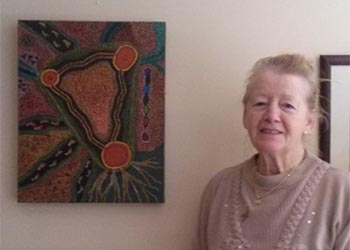 Nan and Paddy are very beautiful beings of loving light and want people to come and experience these circles.
Here's some pictures that don't really do them or the circles justice, but I wanted to share want I could of this magical few moments in time with these sweet spirits. Paddy has just now gotten a website put together to begin the journey of getting this information out to all who could benefit. Here is his website: www.flembyforts.com