Buffie Diaz, RYT 200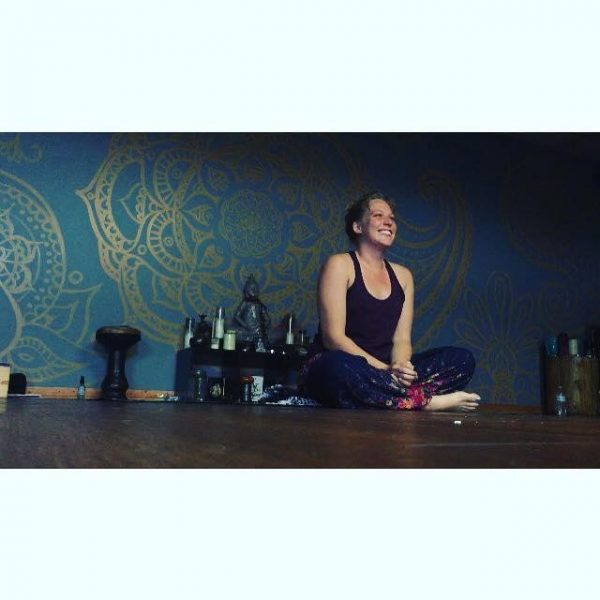 Buffie has been practicing yoga for over 5 years. Her desire to share her love for yoga led her to complete a rigorous 200-hour, yoga alliance certified, 8-month program outside of Chicago.
She has received training from Yogis from around the world with backgrounds in Hatha, Vinyasa Flow, Ashtanga, and Iyengar forms of practice. This varied background of knowledge enables her to offer a variety of classes to cater to individual student needs, including power, peaceful, restorative, meditative, and outdoor yoga classes. She has enjoyed the spiritual, mental and physical benefits of yoga practice, particularly throughout her three pregnancies.
Learning to modify her practice during pregnancy has inspired her to offer prenatal yoga classes to the community. These classes are gentle and include a variety of stretches to both relax and invigorate the mama-to-be and her growing child(ren) within. Mothers who practice yoga during pregnancy experience better sleep, connection to changing body, anxiety/stress relief, positive labor preparation, lower risk of postpartum depression, connecting deeply with their baby.
Call the Shop to let us know you want to attend this new Yoga offering. 770-704-9950.