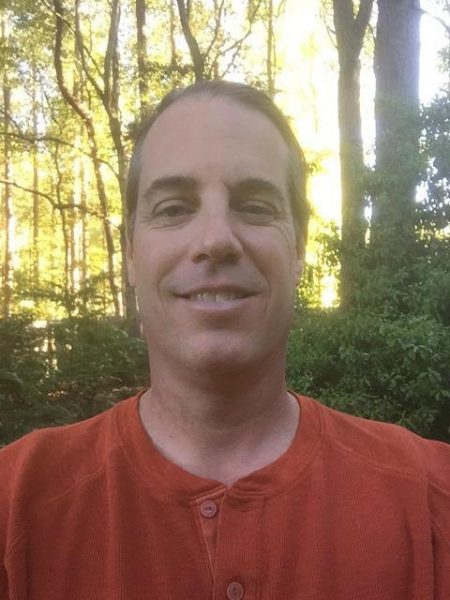 Wu Dang Tai Chi and Qi Gong Instructor
In 2004 I learned the Wu Dang Mountain 13 Posture Tai Chi Form and the Primordial
Qi Gong exercises from Master Yun Xiang Tseng (www.wudangtao.com), a prodigy
who was sent to the west to share these sacred teachings.  I have been practicing
it regularly ever since and
now feel Divinely supported in sharing with you what I have learned.
I have been studying Tai Chi and Qi Gong since 1993, after receiving guidance in a
dream to do so.  I have studied with Diirga Brough, Jeff Cook
(www.dragoncloudtaichi.com), and Master Yun Xiang Tseng (www.wudangtao.com)
and am very grateful for their instruction and friendship.
I am also an Ordained Minister (2005), a Usui Reiki Master (2005), a Kuthumi
Reiki Master (2013), a Certified Energy Healer (2005), a Oneness
Blessing Giver (2012), and received the Tao Blessing at the Atlanta Dao Temple.