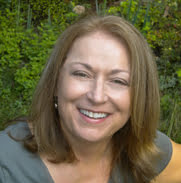 My first encounter with yoga was in 1985, I graduated from teacher training 23 years later in May of 2008 from the Center for Yoga.
My goal as an instructor is for each student to enjoy and have fun in class while learning the art of yoga.
My hope is for all of my students to be comfortable with and love their bodies, to walk a little taller and be proud of who they are.
Yoga can do all of that and more…benefits include building strength, flexibility, improving posture, breathing, concentration and mood.
The only way to be certain of all that yoga can do for you is to try it for yourself and see.