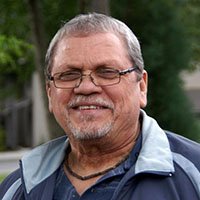 Mike began meditation in 1964 and has been practicing Hatha Yoga since that time, as well. He studied Zen meditation in 1968 with Maetsumi Roshi at the Zen Center in Los Angeles and followed Sazuki Roshi's teachings for many years. Also, he has studied with Muktananda at the Oakland Ashram in 1976 – 77. He has done extensive practice using Mooji Baba's awakening techniques, as well.
Mike met his Guru, Nitya Chaitanya Yati in 1973. His Guru instructed him in this meditation and provided him with the abilities to instruct others in this way.
Mike is a musician and plays live flute music before each meditation.