Cert. Yoga Instructor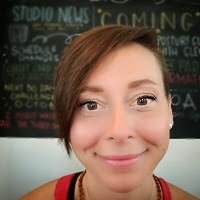 I have 8.5 years of experience practicing yoga. I started out at Ember Hot Yoga in downtown Woodstock. I took a 200 hr. Ashtanga training under John R. Merideth at Ember. I decided to take another training a few years later and graduated with a 200 hr. Vinyasa under Marie Bilthouse and Meredith Hesse.
My passion is to teach yoga to help people and to continue to learn more myself. I'd like to pursue further education in the healing arts in the future. I believe the more you are open to giving, the more you receive. I look forward to teaching at The Herb Shop!
Monday and Tuesday evenings @6:15pm at the Shop AND private classes by appt $60/hr