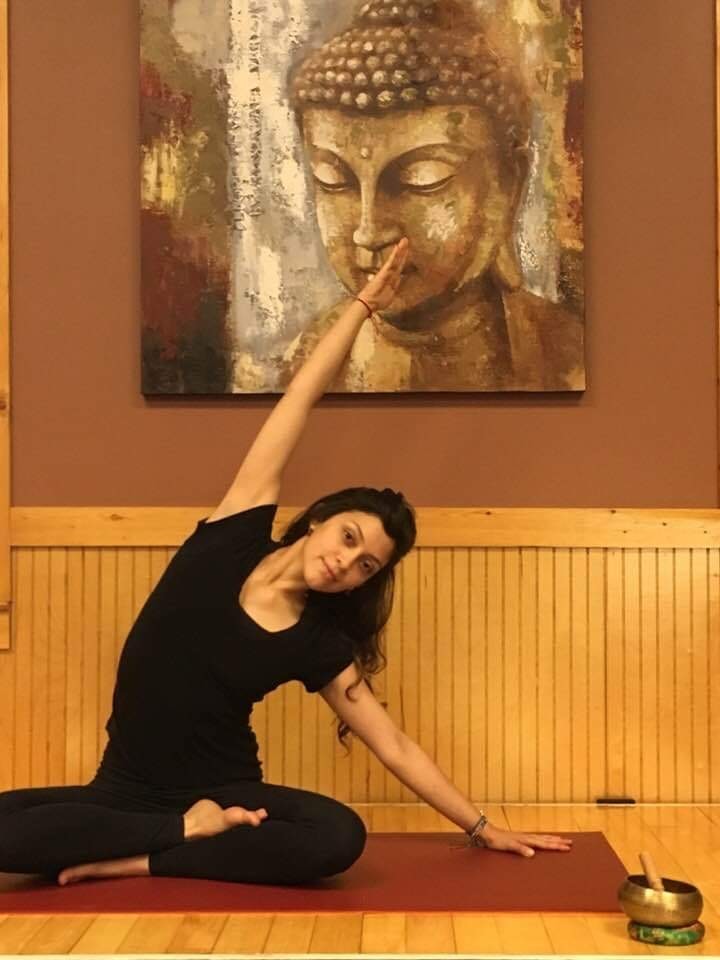 200hr certified Yoga Instructor, Yoga Nidra guide, Neuromuscular Therapy practitioner, Table Thai Yoga bodywork practitioner
About Melanie
She was born in Georgia and raised in Colombia. In 2008, she traveled to Argentina to study visual arts and that's where she attended for the first time a Vipassana Meditation silent retreat. Through various eastern modalities she began to awaken to the expansive nature of our existence and found the strength to take the path of self healing.
In 2015 she received an Associate's Degree in Massage Therapy at Gwinnett College. In 2016 she received her 200hr Yoga training certification and is also certified in Yoga Nidra Guidance and Thai Table Massage.
Sharing these healing practices is deeply transformative. Melanie has found that using these practices to dive inward helps us intuitively work on healing the body, mind and soul in a safe exploration of our self. All is a perfect process.
What is Yoga Nidra?
It is an effortless and nourishing yoga practice that involves no physical movement, simply resting and listening. It is an adaptive, meditative state of being that anyone can access to find healing, nourishment, and liberation.
It supports relaxation, rest, sleep, mental clarity, creativity and helps people connect to their true nature.
Studies have shown Yoga Nidra alleviates chronic pain, insomnia and stress.
OFFERED ON TUESDAY & THURSDAY at 6.15pm
Thai Yoga massage on table
There is a strong emphasis on various Thai and NMT techniques, as well as assisted hatha yoga stretching. This work is performed on a massage table with the client fully dressed.

60 minutes $80
120 minutes Thai $140