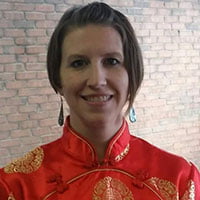 Kaurna Reiki Master,Channeled Reader, and Past Life Regressionist
Available for private apptointments.
Ella Noelle Star has spent her time from 2002 on in diving into her depths of healing herself so she may bring healing to others. She experienced "traumas" in her life and has found a way to see and own her light by learning from her "dark times" by seeing them with new perspectives, love, and forgiveness. Since her awakening, she began to share her awareness with others to help them heal, grow and learn from their "dark times" as well.
Ella has been assisting those who desire change, and know there is a better way just unsure how to get there since 2008. She does this through different tools she has gained over the years.
Ella is a Spiritual Life Coach, Channel Reader, Intuitive, Reiki and Karuna Ki Reiki Master and an Ordained Minister through Universal Life Church. She finds joy in reminding people just how beautiful and incredible they are, and that no matter your past you're still and always will be an amazing light.
Ella holds that and sees that for you and looks forward to the times you see it in yourself too.
Services:
Relaxing Reiki / Karuna Ki Sessions~  You listen to relaxing music as you lie down and just breathe. As you lay there I connect to divine energy and allow the energy to flow into you. This is a Great way to re-energize, and receive any messages that will help you on your path. Reiki and Karuna Ki assists in helping relieve physical and emotional pains.

Cord Cuttings~ This technique helps remove any negative energy that could be holding you back. I use Reiki, Karuna Ki, Arch Angels and Divine Light connection to do this.
Chakra Cleansing~ Here I use Reiki, Karuna Ki, Arch Angels and Divine Light to open, balance, and cleanse your chakras so you may feel more balanced and focused within yourself. Helps clear the mind.
Healing Sessions: 30min for $65 and An hour for $100

Channeled Readings~ Here I connect with your Angels, Guides, Loved Ones, any one from the upmost Divine Light that has a message for you. This is really good if you are at a fork in the road and uncertain which way to go or if you're in chaos and having a hard time figuring out what you need to do. Readings can bring great clarity in just about any area. Reading Sessions: 30min for $65, and An hour for $100

Past Life Regression~ In this space you will first receive energy work to bring you to a place of relaxation while your chakras are being cleansed, balanced and aligned. I then begin the process of guiding you into one of your past life. After your regression you will have time to sit with what you got and write down anything that you remember. We will then go over the past life you visited and connect the bridge of why that life came to you and how you can use it to move forward on your current life path.
Past Life Regressions: An hour and a half for $145
My goal is to use my light to guide you to your light so we may all shine brightly.
Call for an appt. with Ella Star at the Herb Shop: 770-704-9950