At the Herb Shop * Healing Center our main focus is to guide you through the analysis of your symptoms with the Nutritional Response Testing and finding their root causes and provide a natural treatment.
In our store, we have a wide range of Herbs and Natural Supplement, gems and crystals, and natural beauty products, to sustain you with the healing process and maintain your best-achieved health.
We also provide several other types of services to improve the health of our customers. All our technicians are certified and fully experienced, as well as instructors for you to teach yourself how to challenge your life with a wholistic approach.
Our goal is to help you achieve the best health you can have.
Our vision is to see many people taking care of their health without the use of medication and giving back to the society.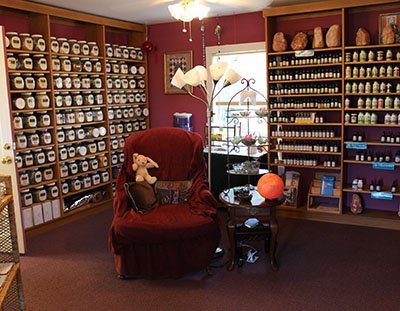 We have been providing Health and Wellness services to many clients for a long period of time. We are a certified and reliable company. We provide the best services possible to help people live healthier, happier, and have more energy.
Wholistic healing is an inclusive approach to wellness that encompasses the physical, mental, emotional, and spiritual aspects of life. It's an integrative way of living that emphasizes prevention, self-care, and reduction in stress. At our Shop, we offer a wide range of services to help you with any aspect of your health.
Are you feeling sad, angry, stressed out, worried? Are you having trouble sleeping? If any of these symptoms sound familiar there might be a way to help! We offer a wide range of wholistic medicine. From Yoga to Reiki therapy, we have what it takes to guide you through your healing process.