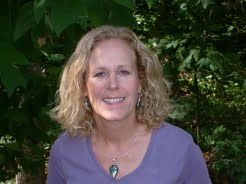 I am a Certified Body Code and Emotion Code Practitioner, Reiki Master/Teacher, Karuna Ki Master/Teacher, Seven Rays Practitioner, and a Certified Practitioner of InnerSpeak.
I do believe that we all chose to be here at this particular time and are here to  help one another throughout our journey(s). It is with these tools that I can do my part in this process. If what I've learned can be passed along or used to help ease the way for someone on their path, then I am most grateful to be able to be of service. Life isn't supposed to be difficult. We always have a choice. In every moment, during every day of our lives, we have choices; the choice to create more struggle or the choice to create more freedom and joy.
Visit the website at www.bodytalksystem.com
Or take a few minutes to view the video below for information/testimonials
Patricia Johnson is a Certified BodyTalk Practitioner and will be available with information and to answer your questions on BodyTalk.
Cost: $90 for a Body Code Session, approx. a hour. Call the Shop to set your appt. 770-704-9950
Reiki Energy Sessions and Attunement Levels I, II, III/Mastership
EMOTION CODE