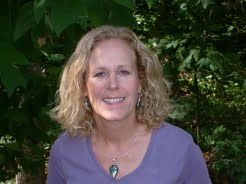 BodyTalk is an astonishingly simple and effective holistic therapy that allows the body's energy systems to be re-synchronized so they can operate as nature intended. Each system, cell, and atom is in constant communication with each other at all times. Through exposure to the stresses of day-to-day life, however, these lines of communication can become compromised or disconnected, which then leads to a decline in physical, emotional and/or mental well-being. Reconnecting these lines of communication enables the body's internal mechanisms to function at optimal levels, thus repairing and preventing disease while rapidly accelerating the healing process.
In this way, BodyTalk stimulates the body's innate ability to balance and heal itself on all levels.
BodyTalk is a state-of-the-art approach to integrative mind/body medicine by combining Western medicine's scientifically supported research in fields such as neuroscience, epigenetics, and psychoneuroimmunology along with a large number of highly recognized ancient and modern healing methods and principles of knowledge, such as Traditional Chinese Medicine and Acupuncture, yoga and meditation philosophies, Chiropractic, consciousness studies and Energy Psychology.
About Patricia:
I am a Certified BodyTalk Practitioner, Reiki Master/Teacher, Karuna Ki Master/Teacher, Seven Rays Practitioner, and a Certified Practitioner of InnerSpeak.
I do believe that we all chose to be here at this particular time and are here to help one another throughout our journey(s). It is with these tools that I can do
my part in this process. If what I've learned can be passed along or used to help ease the way for someone on their path, then I am most grateful to be able
to be of service. Life isn't supposed to be difficult. We always have a choice. In every moment, during every day of our lives, we have choices; the choice to
create more struggle or the choice to create more freedom and joy.
Cost: $90 for a Session, approx. a hour. Call the Shop to set your appt. 770-704-9950
Visit the website at www.bodytalksystem.com
Or take a few minutes to view the video below for information/testimonials
Patricia Johnson is a Certified BodyTalk Practitioner and will be available with information and to answer your questions on BodyTalk.
Reiki Energy Sessions and Attunement Levels I, II, III/Mastership