Sept. 16th 11am-6pm
and
Sun. Sept. 17th 1-5pm
at Herb Shop * Healing Center
Each of us has our own unique heart song, energy, and vibration. As we continue to awaken many of us are called to the beautiful sounds of the drum. Together in this workshop we will create 16 inch frame drums in your choice of deer, elk, horse, or buffalo. We will connect to our drums and their energies through rhythms, songs, and Shamanic ceremony.
Exploring in a deeper way through Shamanic Journeying . Discovering more about our highest truth and our gifts of healing for ourselves as well as others.
Learning how to give and receive sound and energy healing with the drum. New drummers welcome. Everything will be provided. Custom made crystal drum beater included.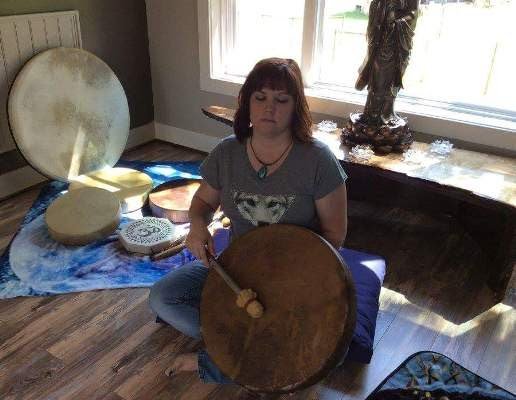 Contact Allison Summers by email at asummers72@gmail.com or via Facebook if you have any questions or special requests. Register by calling or going by The Herb Shop 770-704-9950. Please indicate your drum preference; Deer, Elk, Horse, or Buffalo. The Drum Workshop is $300 for Deer, Elk, or Horse and $325 for Buffalo. The last day to register with deposit is September 4th.
Deposit for Deer, Elk, or Horse is $125 and Buffalo is $150 with the balance due September 16th.