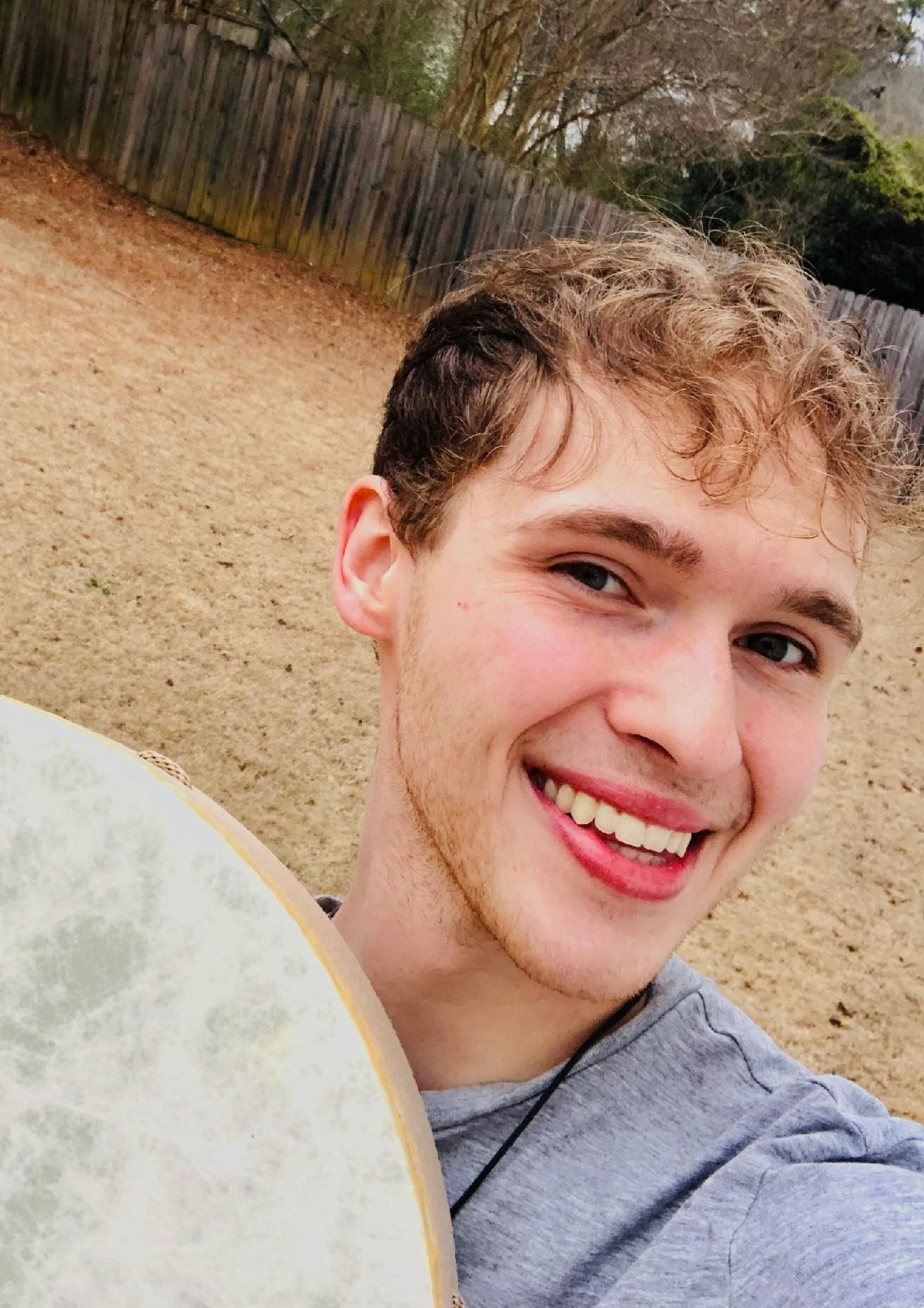 Nordic Shamanism Practitioner, Drum Circle Facilitator
Graham is a shamanic practitioner who uses his tools to help clients with their spiritual health.
He utilizes shamanic tools to help his clients have an energetic cleanse or healing.
Graham descends from and practices a Northern European shamanic healing form of Rún Valdr which translates to Rune Power. These symbols, along with the Nordic runes, are used like reiki and help the client with removing spiritual blockages, cleansing the energetic field, and restoring spiritual health.
Graham's desire to bring healing to others has been inspired and cultivated by his own journey with spiritual health. He has a strong passion for honoring his ancestors and hopes to keep living on and sharing their spiritual traditions.
Services
Norse Shamanic Healing
Shamanic healing is done by the connection to spirit by the practitioner. This connection allows the shamanic practitioner to help restore spiritual equilibrium to the client.  Graham will help guide the client through their healing journey by cleansing their energy with burning herbs, moving energy through their body with his hands and runic symbols to remove blockages, and using shamanic instruments to help bring back lost energy to the client.
Cost: $75 for 1-hour sessions.
Soul Retrieval
Shamanic practitioners believe that in certain traumatic experiences, the soul can lose parts of itself in these experiences; therefore, creating a feeling that you cannot move on from the experience and you don't feel fully yourself. The shamanic practitioner uses a drum to go into a meditative state and help the client retrieve parts of their soul that they may have lost.
Cost: $50 for 1-hour sessions.
Open Your Heart: Shamanic Drum Circle
This drum circle will be led by Graham Stewart, shamanic practitioner and drum circle facilitator. The drum has been used as an exceedingly powerful healing tool in shamanism for thousands of years. The drum imitates the first beat which comes from the heart of our mother when we are in the womb. This drum circle will hold a heavy focus on getting in tune with the heart and breaking up blockages that do not allow us to fully embrace our loving nature. Drum circles have been known to help people release their inner trauma and help with building confidence in self.
Through the drum circle, Graham will discuss various beliefs and ways to honor your ancestors, spirit guides, and nature through shamanic drumming. Feel free to bring a rattle or drum; however, he will provide extra instruments for everyone's use.
This drum circle is open for all to come and experience together.