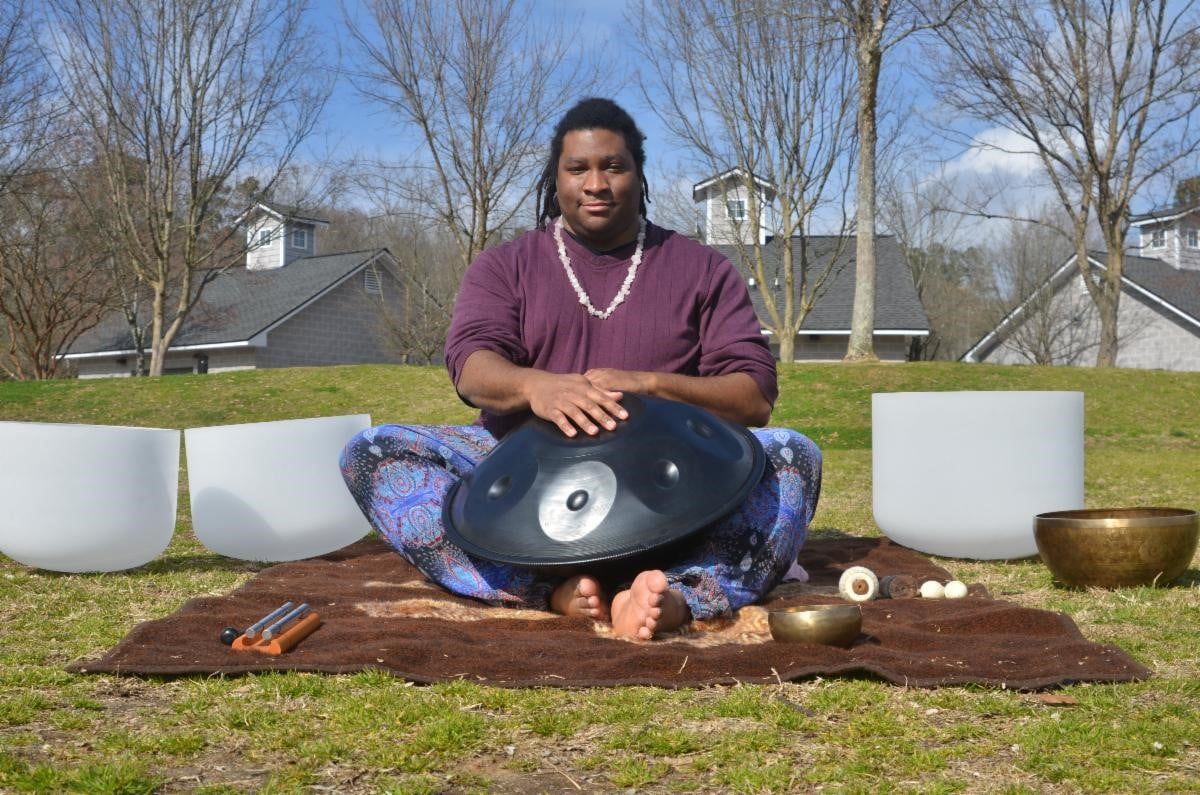 About Sebastian 'Metabear':
Sebastian 'Metabear' Giles has always believed in the innate magic of life in all of its forms. This belief has lead him to such modalities as Reiki, Aromatherapy, and Sound Therapy. We as human beings have the pleasure and freedom to explore the layers of ourselves. Sound is the tool of choice for this bear as he flows and delves into these corridors of thought and feeling. It is a joy creating time and space for you to chill with the inner self and explore the vistas of your world.
First Friday of every month 6:00-8pm (NEW TIME)
Next event FEBRUARY 5th
Just call the Shop to sign up: 770-704-9950
You are invited to be nothing less than who you are. To flow and relax into this practice offered with love and openness. We'll go over a few words of wisdom, answer any questions, and set intentions so your experience is as comfortable and easy as possible. Then, once we're settled, we'll go into some breathing and begin the immersion. Instruments include Koshi Chimes, Gong, Handpan, Crystal and Metal Singing Bowls, and an Ocean Drum. For your own comfort, it is suggested you bring a yoga mat, water, a pillow and any other "nest" building materials you'll need. We hope to share this vibe with you soon! Be well.