When:
March 9, 2019 @ 1:00 pm – 6:00 pm
2019-03-09T13:00:00-05:00
2019-03-09T18:00:00-05:00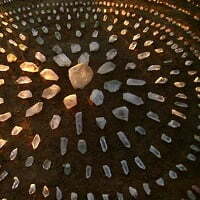 Ceremonial Earth-Acupuncture
Ancient Technology For A New Earth
Saturday, March 9th 1pm – 6pm
Sunday, March 10th 11am – 6pm
With the energies of this New Earth beginning to expand our horizons now is the time to engage even more deeply with the Stone People. They are teaching us how to heal and transform our Earth and our lives if we listen! I am beyond excited to offer this workshop once more with NEW WISDOM FROM THE CRYSTAL BEINGS!