Medical Intuitive Healing Training
"Healing with the Power of Your Mind"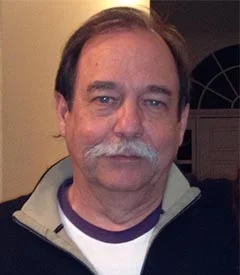 with Jim Helbert
Sun. March 26th
10am – 5pm
Medical Intuitive Healing, developed at HeartLink Natural Healing Services by Jim Helbert, is a simple process developed to show energy workers or novices how to read energy and look within bodies.
This basic training class is a powerful day of healing and energy training. This is an experiential class. You learn by doing and experiencing the energies of the body. You learn to use higher energy to assist you in self-healing. You learn to systematically interpret a person's energy fields and through a series of processes locate energy which is not 'normal' and assist the person in their self-healing.
You will learn to change any negative energies to beneficial,close past traumas and experiences and allow the body to heal.
Most importantly, you will learn how to use your full potential of knowledge.
Everyone can be a medical intuitive. Using the Medical Intuitive Healing system, you will learn to develop skills and senses and interpret energy flows in the body.
The energy attunement you receive in this class will increase your ability to "read" a person's energy patterns.
Medical Intuitive Healing is the art of healing the pure energy of the spirit and can be used with many other modalities of energy work to detect and release energy blocks formed by suppressed emotions and dis-ease. Energy blocks create physical, emotional, mental, and spiritual disorders. Medical Intuitive Healing is a safe and gentle way to help empower and balance life and health.
Ready to be a medical intuitive? All you need for this basic level class is: belief, faith, trust, and… imagination!
Just call the Shop to register: 770-704-9950
Cost: $100
About Jim:
Jim Helbert is the co-founder of Heartlink Natural Healing Services in Cumming, Georgia. Jim is a psychic, a medical intuitive, a hands-on healer, certified practitioner and Master Instructor of Integrated Energy Therapyâ (IET), a Master Dowser and former 1st VP of the First Georgia Dowsers, a certified practitioner of Hanna Kroeger's  healing techniques, a Tera-Maiä Seichem Master, and an ordained minister. Jim is an adept of Toltec Shamanism. Jim teaches IETâ and Medical Intuitive Healing classes throughout the U.S. Jimwas an instructor at Hanna Kroeger's Peaceful Meadow Retreat in Boulder, CO.  Jim and his wife, Colleen, offer private sessions and classes in Integrated Energy Therapyâ, Medical Intuitive Healing, Tera-Maiä Reiki, Dowsing and Tera-Maiä Seichem.