When:
August 6, 2016 @ 7:00 pm – 7:15 pm
2016-08-06T19:00:00-04:00
2016-08-06T19:15:00-04:00
Where:
Herb Shop * Healing Center
161 Jackson St
Canton, GA 30115
USA

Contact:
Herb Shop * Healing Center
770.704.9950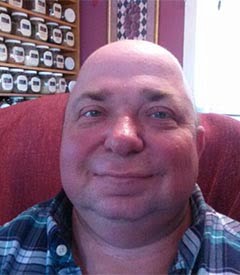 Don't miss this opportunity to connect with family and friends through an evening of spirit communication. Donnie Hunter will be bring forth those spirits who are seeking to connect with you through his mediumship abilities. Begin now to think about those you are wishing to speak with so that the Universe can bring everyone together. One lucky someone will receive a Special Surprise!
Cost: $25. call ahead; or $30 at door.
Just call the Shop to register ahead. 770-704-9950
About Donnie:
With an extensive background in metaphysics and 10 years of reading for the general public, Donnie offers a practical approach to doing
readings and events. With hundreds of readings already given, a common sense and straightforward technique is used. A deep sense of joy
and satisfaction washes over Donnie when he passes on information from spirit to the client The information that is passed on is truly a
time of reconnection and rediscovery for everyone. Each session/event Donnie provides brings a state of comfort to hearts longing to narrate
a life being lived while knowing life continues on.