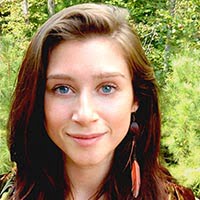 Kady is taking appointments for both channeling and healing work at the Herb Shop in Holly Springs, Georgia!
Call to schedule your session:
770-704-9950
$100/hr. Session and $50/30 mins.
Sept. 9th – 11th – 12th – 14th
from 10am to 5pm
Sept. 15th
from 10am to 3pm
Sept. 16th
from 12pm to 5pm
MYTHIC HEALING
Is The Culmination Of Many Years Of Healing And Learning From My own Personal Path.
Drawn to global mythology for most of my life and with years of study into a kaleidoscope of shamanic lineages,
'Mythic Shamanism' and 'Mythic Healing' were born out of a need to express the fundamental Truths that are shared
across Earth.
What Stories Are You Creating?
What Stories Were Created For You?
How Can You Transcend Your Old Story?
A 'Mythic Healing' session helps you find the archetypes that are unconsciously being created in your life
in order to reclaim your power and change the patterns, wounding and 'old story'. This involves
many different techniques to rewrite the myth that we are all a part of in every moment.